Main content starts here.
Updated date:November 16, 2017
Response to Damage from Eruptions
In February 2014, the prefectures of Yamanashi, Shizuoka, and Kanagawa, as well as related cities, towns, and villages, published the Fujisan Wide-Area Evacuation Plan which explains the fundamental concepts pertaining to evacuation, including the required range of evacuation, the number of evacuees, the location of evacuation sites, and the steps for evacuation.
In March 2015, measures for information dissemination, securing wide-area evacuation sites, and traffic restrictions to ensure the smooth wide-area evacuation of local residents were consolidated, and the Fujisan Wide-Area Evacuation Plan was enacted.
Since 2015, drills for information dissemination are being carried out at times when the mountain is open to the public, in cooperation with the mountain hut union and other groups. These drills aim to verify the effectiveness of the system for disseminating information to climbers as established in this set of measures. In working toward improving safety and security, the effectiveness of the system will be enhanced through the continued conduct of drills and other activities.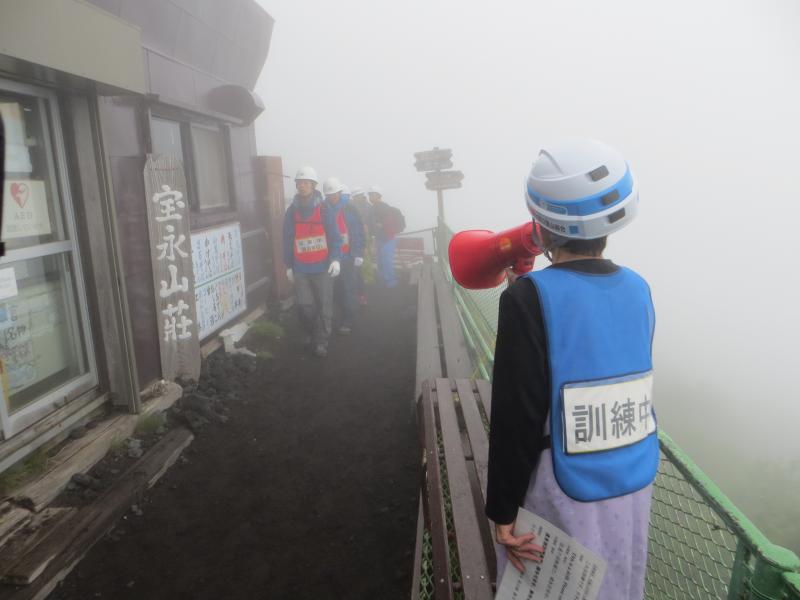 Drill1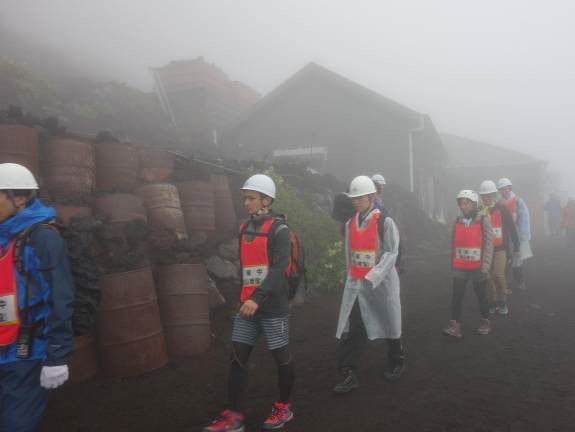 Drill2