Main content starts here.
Updated date:November 16, 2017
Establishment of facilities for erosion control in the Osawa Kuzure valley and in other areas in the foothills
The Ministry of Land, Infrastructure, and Transport has taken the lead in installing river bed barriers to prevent further landslides at the starting point of the Osawa River (Osawa Kuzure) on the western slope of Fujisan, which has been subject to continual landslides. Furthermore, landslide prevention measures consisting of erosion control dams and sediment basins have been put in place in strategic points in downstream areas, preventing damage to the Osawa River, which is located in the foothills in Shizuoka Prefecture, and its tributaries which are prone to debris slides.
River Bed Barrier at Osawa Kuzure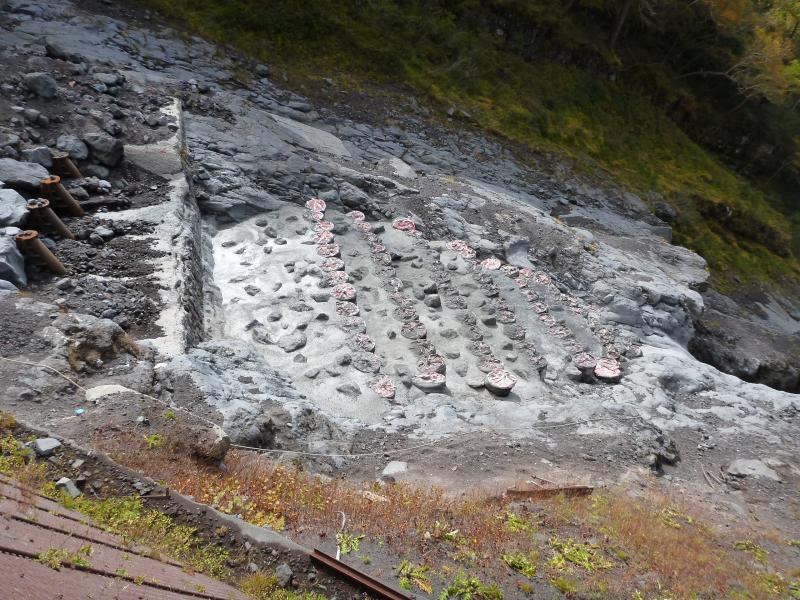 Installation for Refilling Scour Holes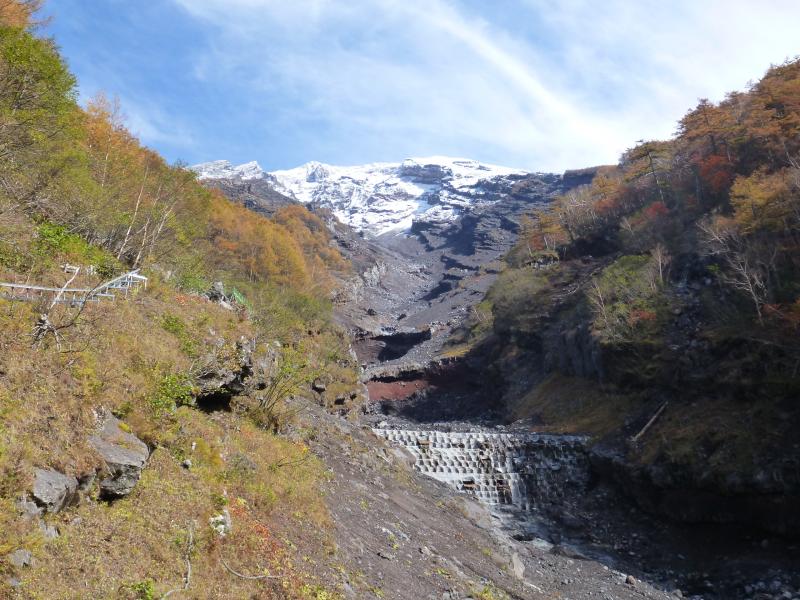 Horizontal Installation 1