Main content starts here.
Updated date:November 16, 2017
Mountain Trail Patrols
Staff and personnel from the prefectures of Yamanashi and Shizuoka conduct patrols before the mountain is opened to the public and while the mountain is open to the public. These patrols are aimed at maintaining the Fujisan mountain trails managed as prefectural roads, as well as ensuring the climbers' safety.
Repairs are carried out on the spot if any form of damage is confirmed on mountain trails, signposts, etc. In the event that carrying this out on the spot proves to be difficult, safe measures that do not hinder mountain climbing are adopted, and repairs are made as swiftly as possible. The damaged areas, their condition, and how they are dealt with are recorded using cameras and similar devices. The recordings are used for continuous maintenance and management.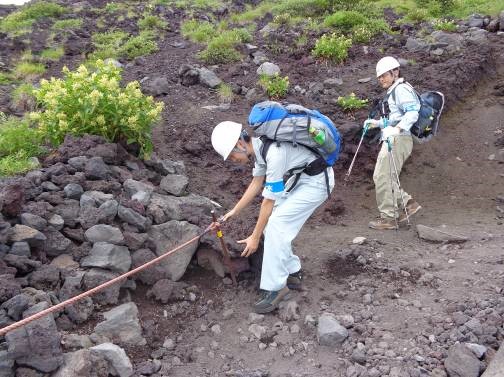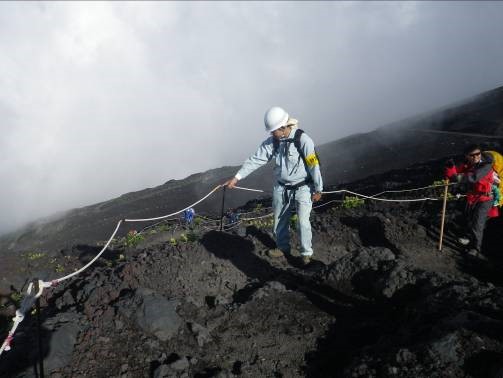 Status of the Conduct of Mountain Trail Patrols